This month in your garden
We stock a wide range of plants across the seasons in all shapes and sizes, from pansies to oak trees — so you can add colour and life to your windowsills, your garden and everything in-between. You can grow again no matter what your budget and space look like. We monitor and vet our plants at every stage from seed to store, so you know they're in safe hands.
From beautiful to edible, we stock hundreds of subspecies of plants for every taste and style. Your garden becomes your canvas when you can choose from a range of varieties of hardy plants, roses, alpines, fruit, veg and herbs.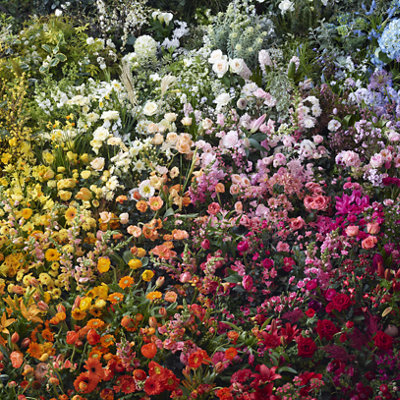 Wide range
We stock hundreds of sub-species of plants throughout the year, including a variety of hardy plants, Roses, perennials, alpines, lavender and many more, so your garden can be your canvas.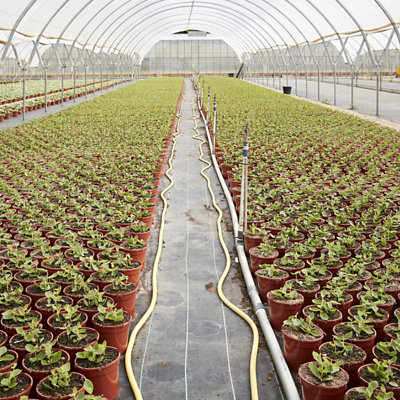 High quality
We only select the hardiest, longest flowering, sweetest and most colourful strains of plants, so you can be sure that they'll thrive in your garden. And we carry out rigorous quality control on all of our plants, from nurseries to stores.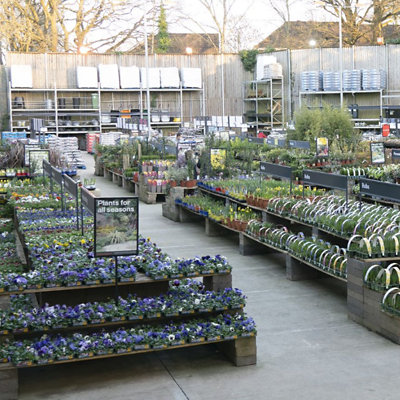 Easy to buy
Our garden centres, with their large car parks, plenty of space for browsing, choosing by colour, type, soil conditions and light levels makes it easy for you to choose the perfect plant.
Bring nature into your garden
Everyone has a role to play in nurturing the nature in our garden and outdoor spaces. Engaging with nature can have a huge positive impact on your soul. Through practical gardening advice, we'll show you how to encourage nature to your garden and celebrate nature's potential to increase our physical and mental wellbeing.
Gardens are for living
There's a symbiotic relationship between gardens and our sense of self and emotions; they lift us up, calm us down, energise us, they give us peace of mind, bring joy and they give us places to connect. We'll inspire you and show you how to create a garden that helps you truly express yourself.