Packaging
Towards sustainable packaging at B&Q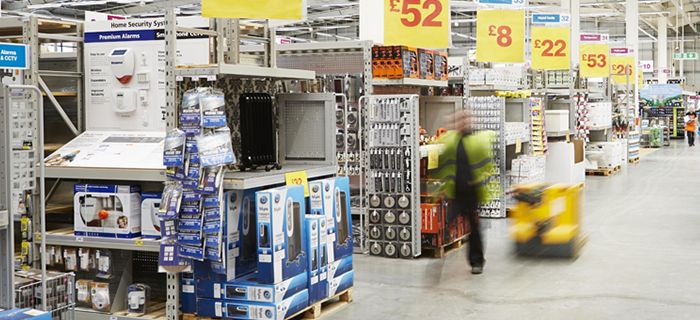 Effective packaging protects products, reducing damages - but it also contributes to waste. B&Q are working to develop packaging that reduces waste but protects products.
At B&Q, we are working with suppliers to redesign packaging for key product lines to improve the effectiveness of packaging while reducing the overall volume of materials used, enabling more efficient product transport and improving recyclability. We do not allow PVC in packaging and we are aiming to make all packaging recyclable.
At home, packaging can add to waste. Recycling and reusing wherever possible helps to keep the volume of waste down.
Forest friendly packaging
Since 2011, B&Q has only bought products where the timber, paper and cardboard has been responsibly sourced, according to our Timber Policy. We are now extending the policy to 'Goods Not for Resale'. This includes packaging, transit packaging, brochures, leaflets and signage. Find out more on our Forest Friendly page.
One Planet Home