Watering tools & equipment buying guide
Keep your garden well-watered with watering tools and irrigation systems
Are your plants in need of a good watering? Keeping your flowers and lawn well-watered is the key to a healthy and flourishing garden. With so many watering and irrigation options out there it can be hard to choose which is best. Or maybe you need a tool to supply or collect water for cleaning your car or filling your paddling pool? From watering cans to hoses, sprayers to sprinklers, we're here to help you find your ideal watering tool.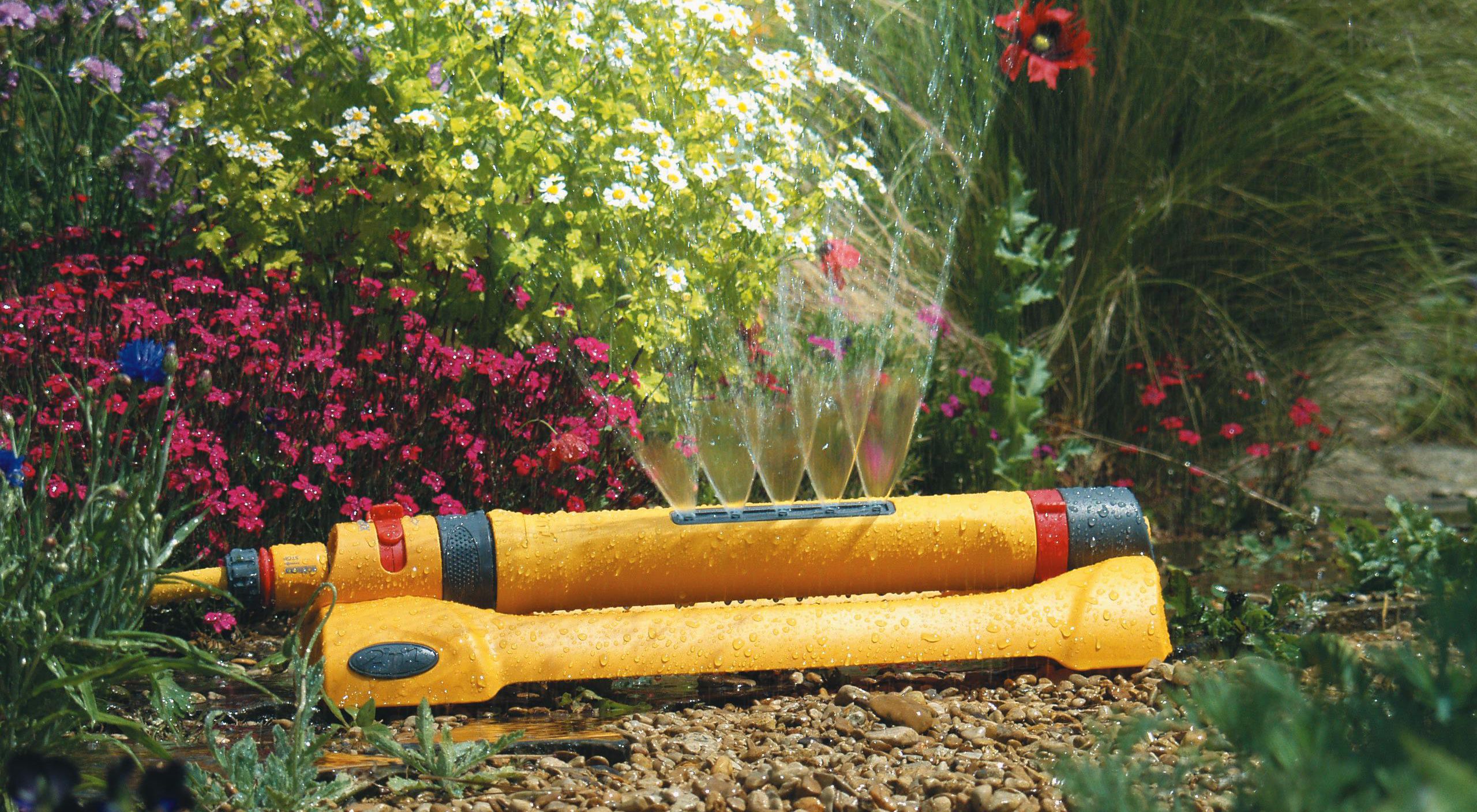 Before you begin
When choosing tools and equipment for watering in your garden, first consider the following things, to help you decide on the most appropriate for your needs.
What are you using the watering tool for?
Looking for a tool to water your plants? Different plants thrive under different conditions so the best way to water a plant will vary depending on how and where it is planted. You won't want to turn a full-powered hose onto young seedlings, but a small watering can isn't going to be a lot of use if you have a lawn or several large flowerbeds that need watering.
If you are looking to use the watering tool for filling a paddling pool or entertaining the kids in the garden on a hot day, consider a hose pipe and maybe even a sprinkler attachment.
For cleaning the patio or car you could use a hose, but for more power opt for a pressure washer. Find out more about pressure washers in our buying guide.
Read our pressure washer buying guide
How big is the task?
You may need different watering tools depending on the size of the watering task. For example, if it's just a few houseplants or pots that need watering you'll only need a small capacity watering can or sprayer. But, if you have a lot of plants, or a large area of lawn to water, investigate more specialist watering tools that deliver a high volume of water in a way that suits the task.
How big is the space?
Consider the size of your garden or outdoor space and how you will transport your watering tool around it to reach all the plants or objects that need water. For example, for a small garden or balcony you might only need a small watering can or short hose. For a larger space you'll need to look at longer hoses and sprinklers.
Articles