Future-proofed bathroom solutions to keep up with your growing family
Busy family bathrooms are hubs of activity, especially when everyone needs to use them at the same time. As a family grows, it's often necessary to rearrange the bathroom, but the challenge is keeping it light and airy, as well as functional with places to easily to store items.
Bathroom size: 9.75m2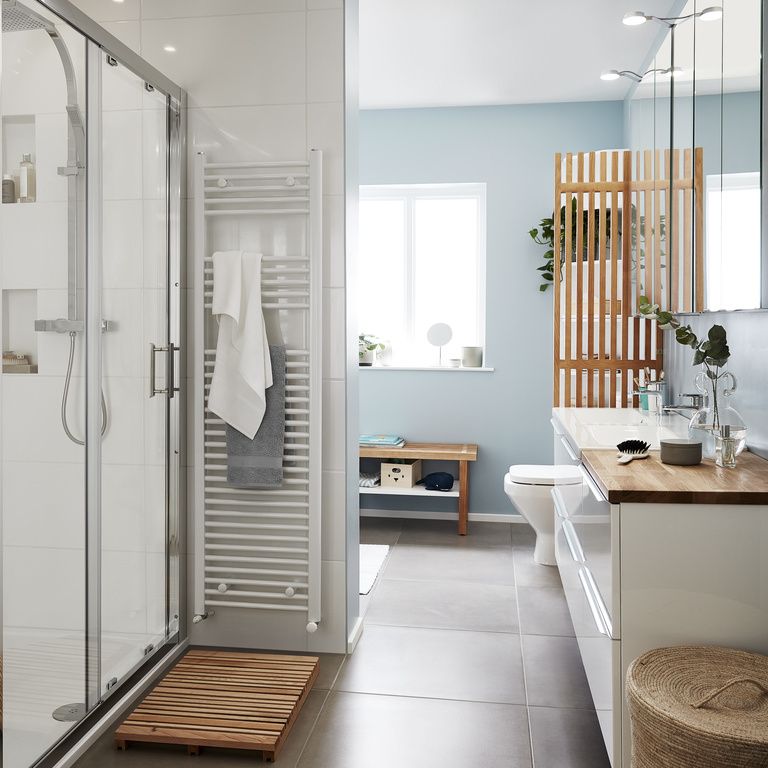 A room for everyone
Our recommendations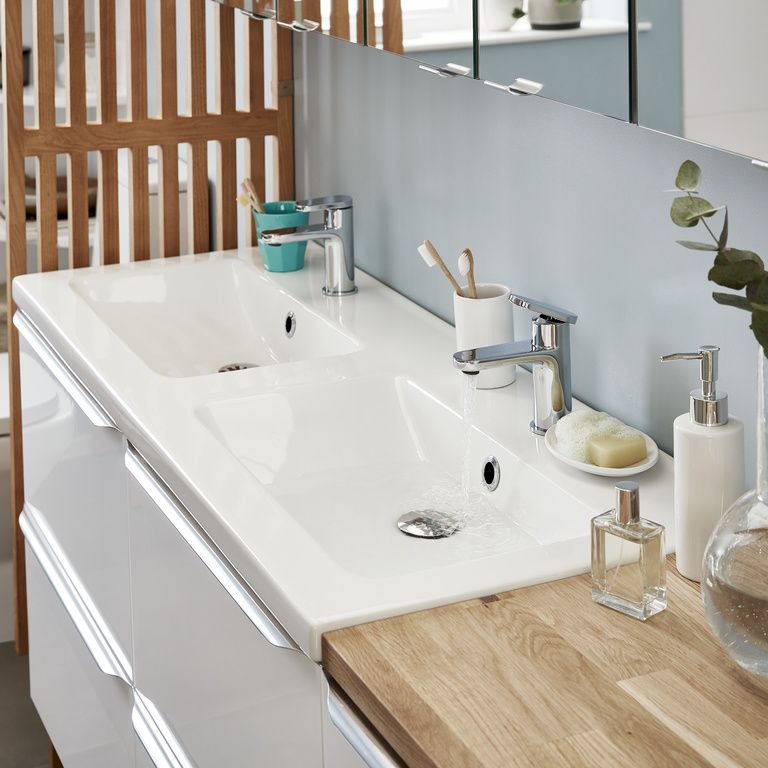 Room for everyone
There's a dedicated zone where kids can bathe, get dressed and dry off. Parents get their own space to shower and get ready while still being able to keep an eye on the little ones.
Plenty of storage
The Imandra double basin unit means kids and adults can wash their hands and brush their teeth together at busy times and the shallow ceramic basin with cleverly recessed waste pipes, gives space for an extra drawer.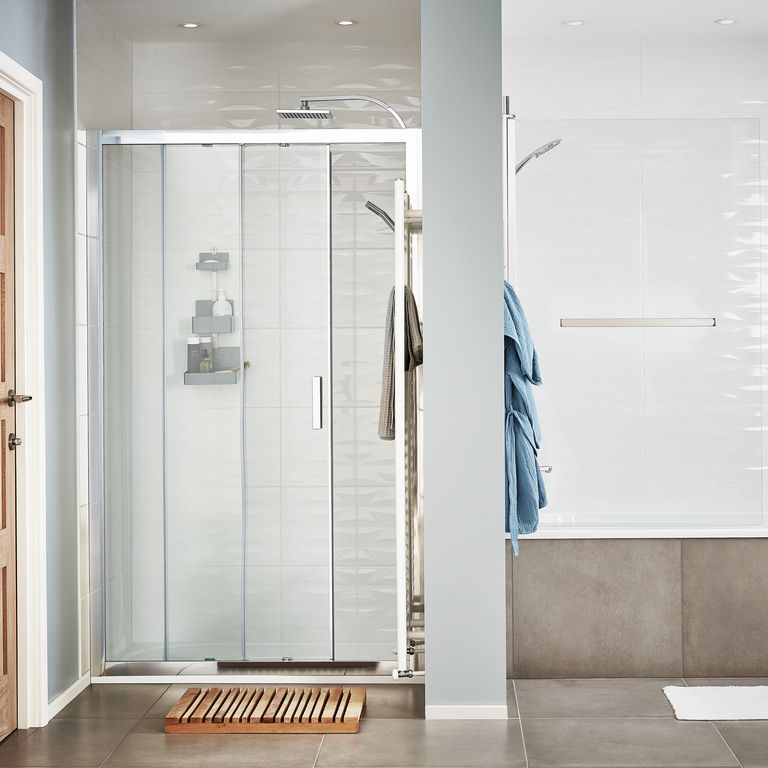 Space to shower
Our Beloya shower enclosures range is perfect for awkward shaped rooms, with a choice of layouts and nine opening styles to suit any space. The robust and high quality sliding mechanism is built for regular heavy use, perfect for busy families.
Bath time
The partition between the shower and bath has a single water entry point so both can be run at the same time, and once the kids are in the Nantua bench is a great addition for sitting nearby during their bath.
A bathroom to be proud of
This is a true family bathroom where parents can share happy, stress free times with their kids. Adding space-saving storage solutions and splitting the room into dedicated areas for each activity gives the bathroom a modern and practical feel, and by allowing people to use the space at the same time, mornings are going to be so much easier.
Articles