Make a splash with a new shower
Get the connections right and you can install a shower pretty much anywhere in your bathroom. There are various options: cubicle, walk-in, open and closed. Check out our advice and choose the right one for you.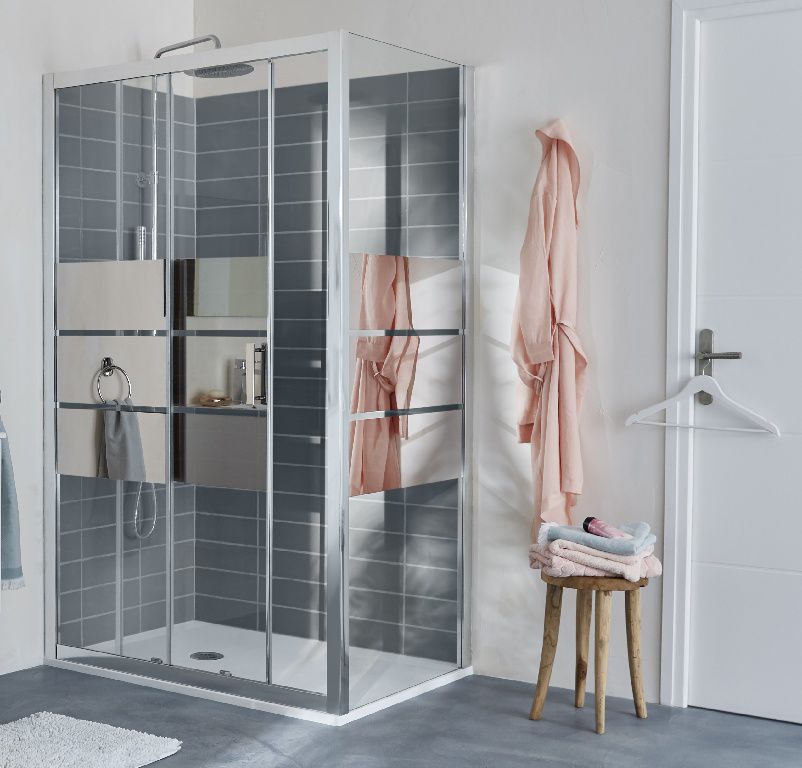 The four types of shower
What type of shower are you going to choose? There are four basic types: cubicle, walk-in, open and closed. Make sure you choose a shower that works well with your bathroom. Remember that wet and dry bathrooms have different requirements.
The cubicle
Important! Most shower cubicles need a ceiling height of at least 220cm.
The walk-in shower
The closed shower
Closed showers consist of four main parts:
Shower tray
One or more shower panels (as needed)
Shower door
Tap system
The open shower
Open showers have to be large enough to avoid splashing water onto the bathroom floor outside. Technically speaking, open showers can be as small as 80x80cm, but in practice you'll find it hard to keep the floor dry outside. So the recommended minimum size for an open shower is 80x120cm. To make your shower easier to use, leave about 80cm of free space at the entrance.
Open showers consist of three main parts, which you can buy separately if you want:
Shower tray
Shower panels (as needed)
Tap system
The tap system and shower equipment
To complete your installation, you need to decide what type of tap system you want. And don't forget the rest of the shower equipment, like the shower head and hose.
The shower tap system
The shower tap system can be a two-tap mixer, a monobloc mixer or a thermostatic monobloc mixer. Just choose the model that best suits your needs and fix it to the wall. Read our bathroom taps buying guide for all the info you need to help.
Showers for people with reduced mobility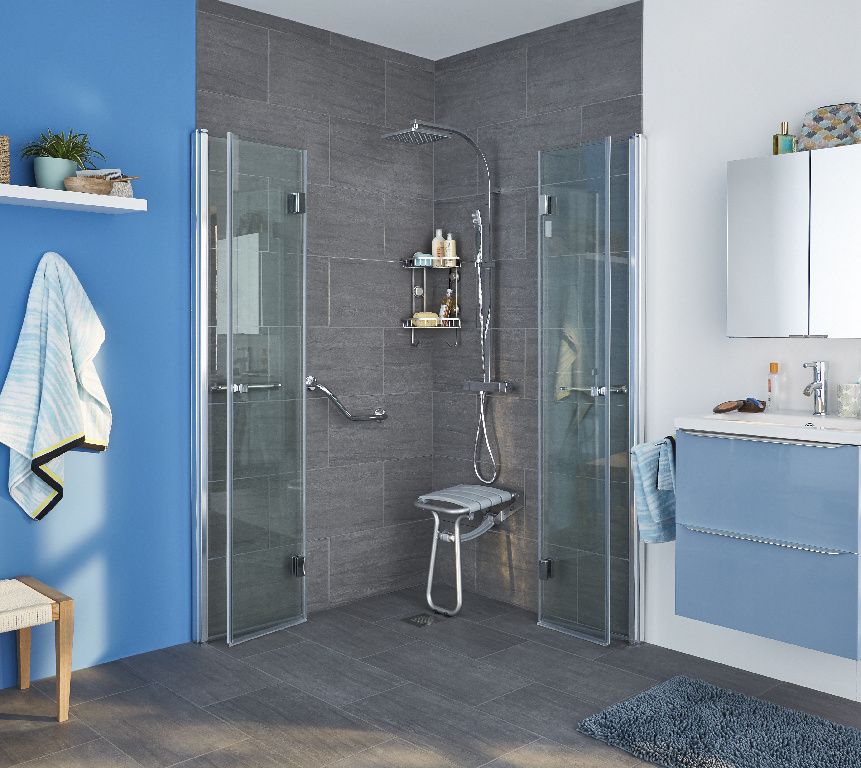 Seniors and people with reduced mobility may need to be accompanied into the shower. Make sure that the layout and ergonomics of your shower provide for easy access, safety and comfort.
120x80cm is the smallest shower that can comfortably accommodate a person with a carer. Install wide-aperture doors which are easier to get through, and open showers help wheelchair access. Non-slip shower seats improve safety in the shower. While some are fixed, others can be removed or folded away to free up space.
Thresholds and tall shower trays can make access difficult or dangerous for people with reduced mobility. Tileable and low-profile shower trays provide stepless, floor-level access, so these are the most practical solution. Grab bars prevent falls and provide support when needed. They help people sit down on a shower seat and get up again afterwards.
Articles