Store garden tools and more in your new shed
The garden shed - a firm favourite in British gardens. Sheds are brilliantly versatile. Use as a tool shed to protect equipment and tools; as a potting shed to plant up pots and grow seeds; or as an extra room for quiet relaxation. They offer great storage space for bulky items like garden furniture and bicycles and can be your hobby hide-out when there's no more space in the house.
But finding the right shed for your needs can seem tricky. That's where we can help. Our guide is here to help you choose the best shed for you and your outdoor space.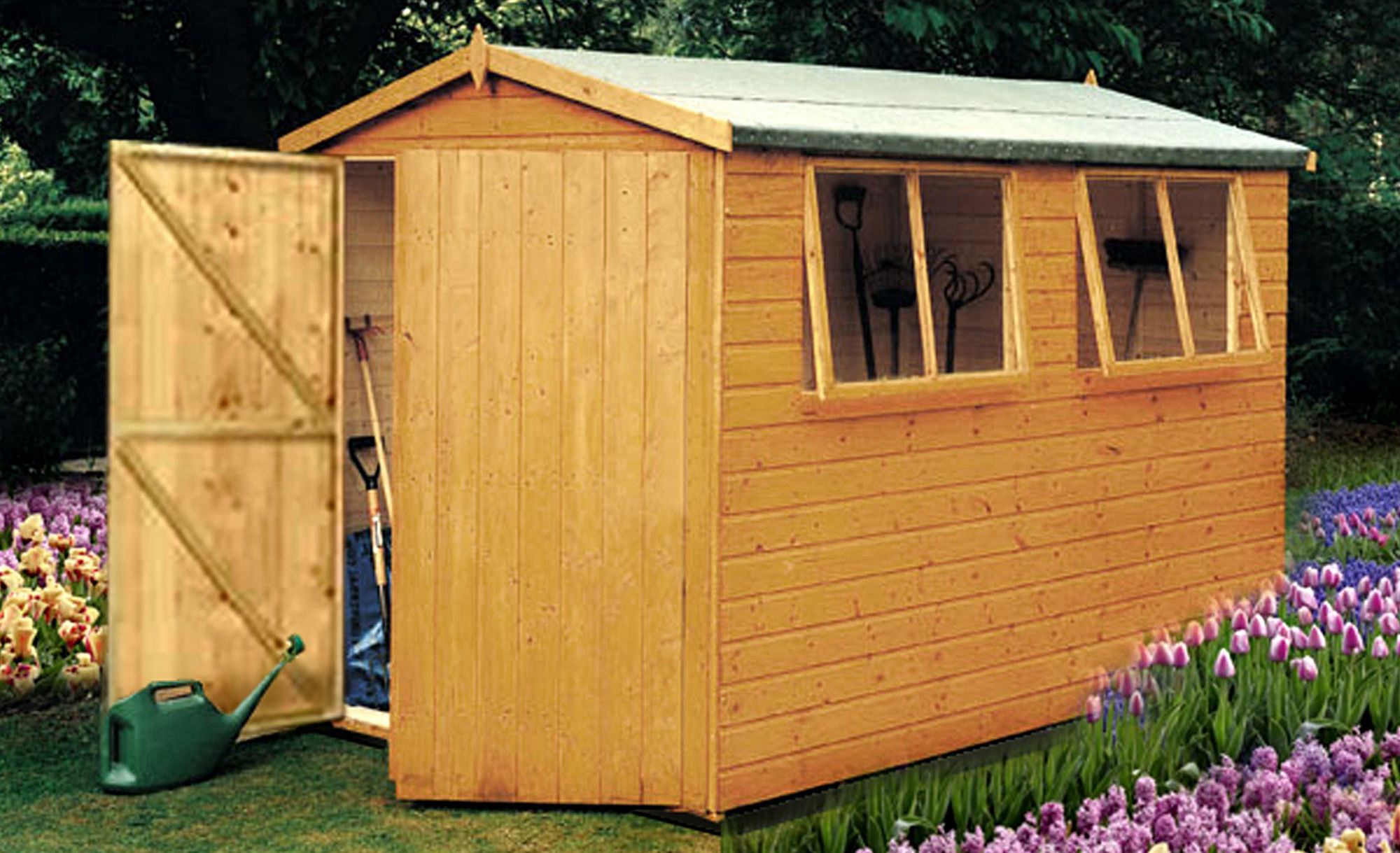 Before you begin
There are a few important things to consider before buying your new shed.
accessible from all sides for easy maintenance
away from overhanging trees - locating it underneath a tree will put it a risk from falling branches. And in autumn, you'll need to clear fallen leaves from it to prevent them rotting and marking the roof.
How you plan to use your shed can also affect which location you choose. Questions to ask include:
will it be used frequently? If so, you might want to situate it near to the house especially if you have a large garden.
will it need an electricity supply?
will natural light be important? This might influence not only the plot you choose, but also the direction your shed will face.
Shed materials
There are three construction materials to choose from. These are:
Wooden sheds are offered in different designs (also known as constructions or cladding). These are: overlap, shiplap and tongue and groove.
Shed features
Once you've decided on your shed's material, it's time to check out what other features are available.
Shed roof designs
There are two different options of shed roof that you can choose from - apex or pent.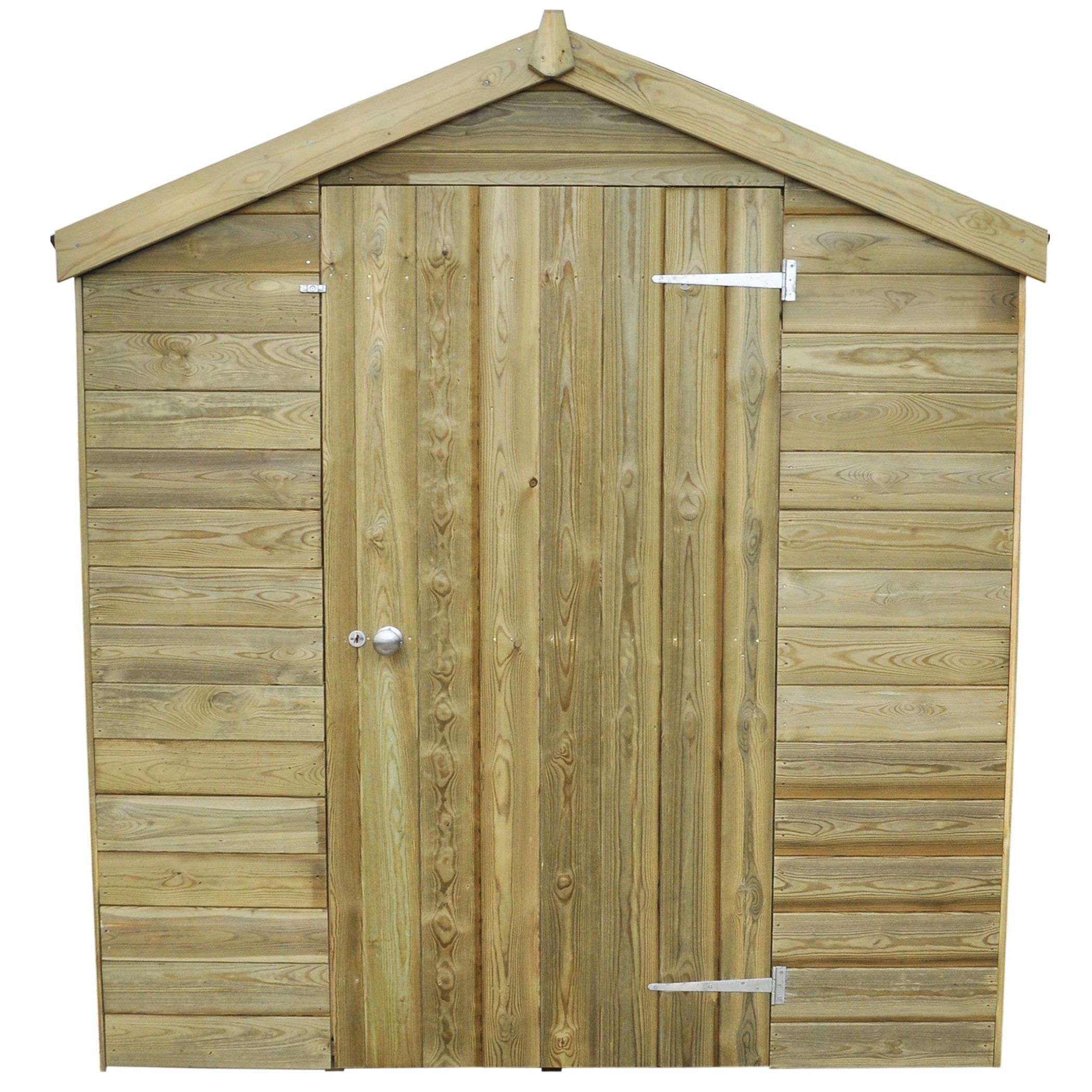 Apex roof sheds
Apex shed roofs are pointed in the middle so that rainwater runs off the sides. This design offers the most headroom when stood in the middle of your shed, but you may need to bend down to get anything around the edge of the room.
With a standard apex roof (pictured), the door sits under the peak of the apex so that water flows away from the entrance. While a reverse apex roof, situates the door within the side wall. This style provides space for double door access.
You might need
With your shed chosen, there a few other things you might want to complete your shed project.
Articles