How to remove & fit a kitchen tap
Replace your tap to make a quick difference in your kitchen
Replacing a tap in your kitchen is quite straightforward with a little planning. Before you begin make sure you choose the right style for your sink.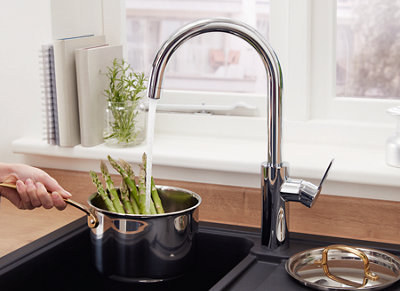 You will need
Your new tap(s). We're loving the Zanthe Side Lever Tap - it features an anti-limescale spout that rubs clean, making everyday maintenance and cleaning effortless.
Instruction manual
Towel
Removing your existing tap(s)
Before you fit a new tap, first you must remove your old one.
Fitting your new tap(s)
You're now ready to assemble your new tap and fit this to the sink.
Articles