How to put up a bathroom mirror
Hang a stylish and functional mirror on the bathroom wall
No bathroom is complete without a mirror, but it can add more than just functionality. Choosing the right mirror can make your room lighter and brighter, especially our illuminated options, and clever placement can give the illusion of more space. This guide gives you easy to follow steps to help you install your new mirror.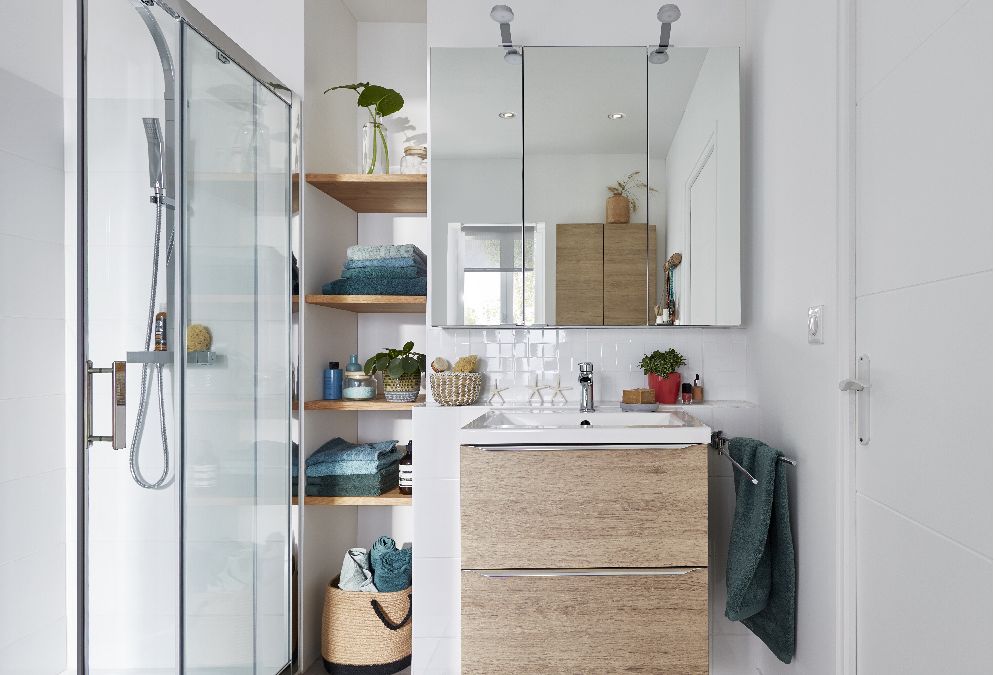 Shopping list
Tools
Materials
Mirror fixings, unless supplied with the mirror
Safety kit
Safety first: Check your walls
Before drilling, hammering or putting a screw into a wall, be sure you've checked what's behind it with a pipe, cable and stud detector (also known as a multi-purpose digital detector). They're simple to use and will let you know if there are any pipes, cables or studs where you're planning to work. Simply run it over the surface of the area and it will tell you where hazards lie.
Before you start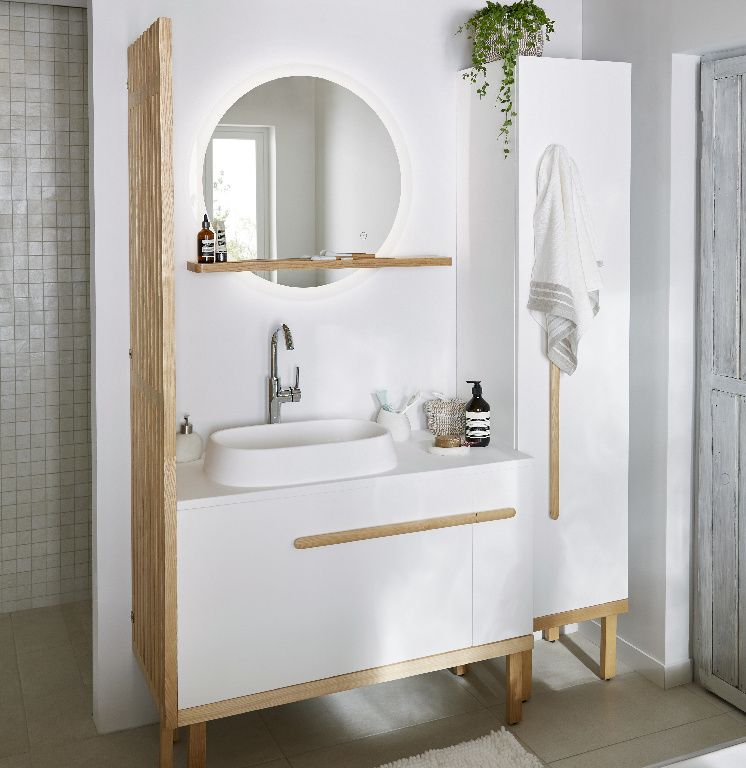 Decide exactly where you're going to hang your bathroom mirror, above the basin is usually the most practical choice.
If fitting a mains operated illuminated mirror or one with a de-mister function, read the product instructions and be aware of the bathroom splash zones and where it's safe to locate the mirror.
This guide will show how to install a standard mirror.
Hang your bathroom mirror
Step 1
Check there are no hidden pipes or cables behind the wall surface with a pipe, cable and stud detector. Use slow, sweeping movements over the area you want to drill into.
If you need to use a stepladder, ensure it's correctly set up on a level surface and all work items are clear from the bottom of the ladder.
Step 2
Step 3
Remove the mirror and place it in a safe place, out of the way. Before drilling above a basin, lay a dust sheet to protect the basin.
Step 4
Step 5
Step 6
Step 7
Step 8
Video guide
Follow our step-by-step video for expert advice on how to easily put up a bathroom wall mirror.
Articles