Exterior paint buying guide
Get creative with masonry, metal and wood outdoor colour
Adding a lick of paint isn't just for indoors. Get creative and bring colour, style and character to your outdoor space with an exterior paint. Outdoor paint adds much ­needed protection to structures and surfaces that weather the elements. You can also use exterior paint to complement or contrast the planted areas of your garden depending on the look you're going for.
Let our exterior paint buying guide help you to find the right paint for the task at hand.
Before you begin
There are a few important things to consider before getting stuck into your painting project.
What type of surface is being painted?
Our extensive selection of exterior paints includes ones for any surface in your garden. Whether painting wood, brick or metal, you'll find something that suits your surface - as well as some paints for more specialist projects. Browse the range to find the right one for your outdoor surface.
What is the quality of the surface?
The state of the surface is important ­both in deciding what type of paint to use and also the preparation work you'll need to do (if any at all). If you're painting over an older surface, make sure it's dry, clean and in good repair; that any dust, mould, algae or moss has been removed and any rust has been sanded down. You may need to use a primer and/or undercoat to ensure both the best finish and that your paint job lasts for as long as possible.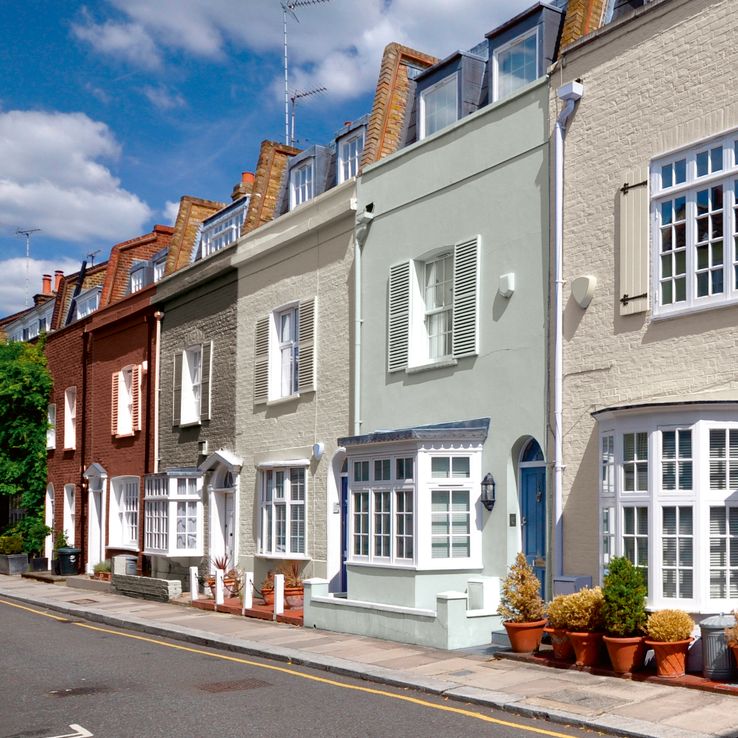 What's the desired look?
Are you looking for a bright shade to add a splash of colour or a more muted tone? Something that adds eye-catching contrast or blends in beautifully? And think about the surface being painted. Do you want to enhance the existing look of the surface, like staining wood to enhance its natural beauty, or conceal it cleverly with colour?
Don't forget the style of your home and garden. Is it traditional and classic, or more modern and edgy? There are plenty of things to think about to help you narrow down your choice of colour and finish.
How much time is available to complete the project?
Don't worry if you're not time-rich. We offer quick-drying options that will help you get your painting job done quickly. More on this, and other clever features of our outdoor paints, in the Features section of this article.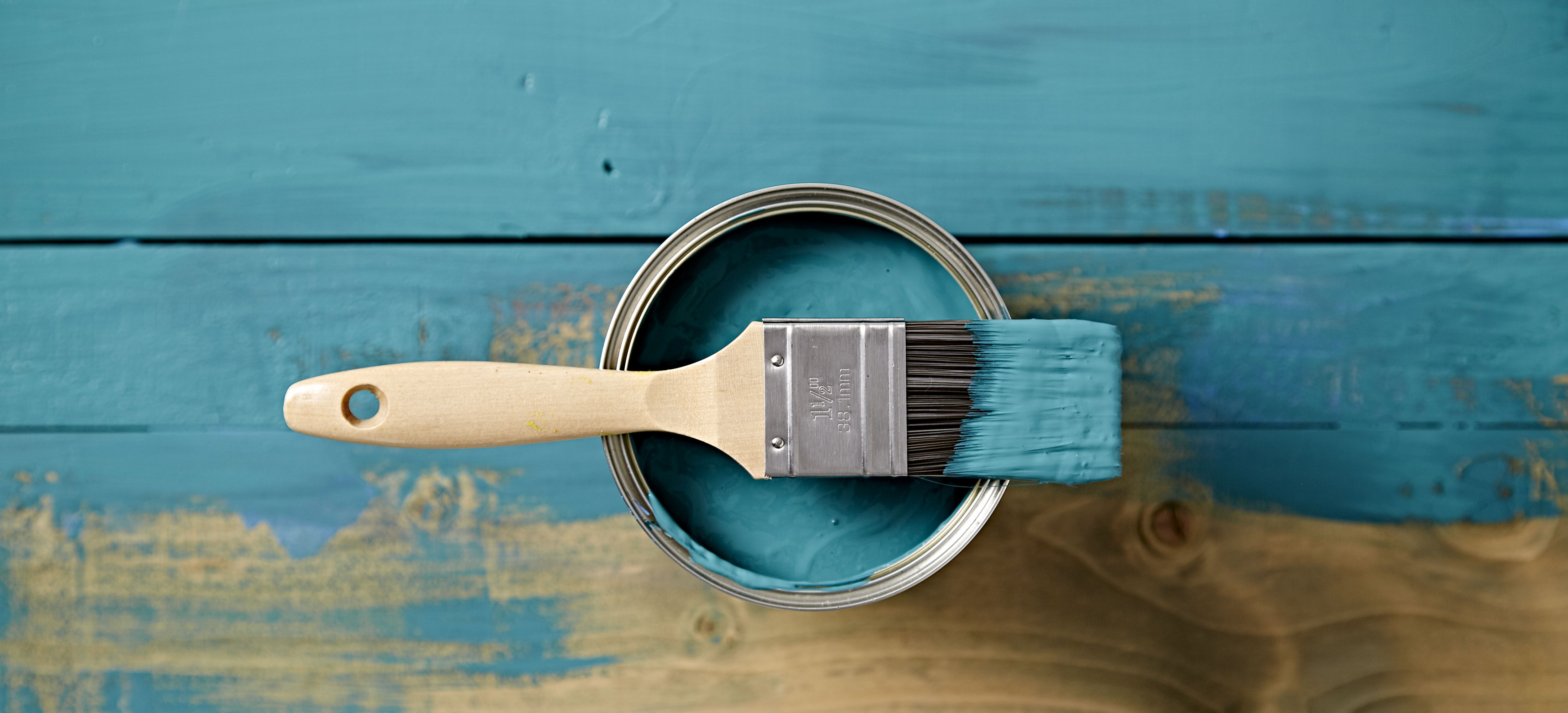 Types of exterior paint
There are three main types of exterior paint­; for wood, masonry and metal. We will talk you through what the different types do and the options available .
Finishes of exterior paint
With the type of paint chosen, it's important to think about the finish you'd like.
Matt finish
Produces a flat, non-reflective finish that helps disguise bumps and uneven surfaces.
Satin finish
Also known as silk, this finish offers a low sheen. It offers a happy compromise between matt and gloss.
Gloss finish
The highest level of sheen, choose gloss for the most durable option. This hard-wearing quality makes gloss ideal for areas that will get bumped and scuffed regularly, like external doors.
Hammered effect finish
Only available for metal paints, this finish makes the surface look distressed or textured. For example some hammered effect metal paints can replicate the look of cast iron, or galvanised metal. Perfect for outdoor upcycling projects.
Smooth finish
Only available for masonry paint, this finish has a creamy formulation and is quick and easy to apply to large areas.
Textured finish
Also known as fine textured, this masonry finish provides durable coverage that helps cover uneven surfaces and fine cracks.

Features of exterior paint
As well as the exterior paint type and finish, there are particular features to look for in your chosen paint that can help achieve the look you want and a lasting result.
You might need
Once you've chosen the paint for your job, you will need some tools and equipment to help finish your painting project.
Articles