Bathroom furniture buying guide
Discover the full range of bathroom furniture and features to choose from
Whether you opt for wall-hung or floor-standing solutions, your choice of furniture is the key to getting your bathroom to look the way you want it. In a room where space is at a premium, it's vital to choose the right furniture to meet your storage needs and get the most out of every inch. Tall units, vanity units, vanity counters, wall cabinets, shelf systems, drawer units, there's so much to choose from. Our guide will help you choose the right furniture for your bathroom.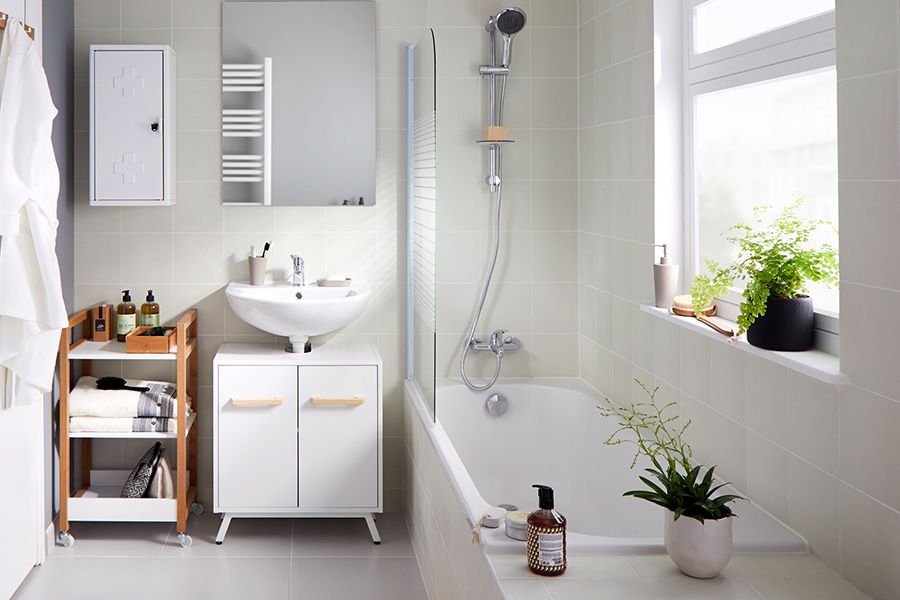 Vanity units
The most important piece of furniture in your bathroom is the one that holds your washbasin, known as a vanity unit. Depending on whether you choose a countertop, or a recessed basin you can choose a vanity to support it.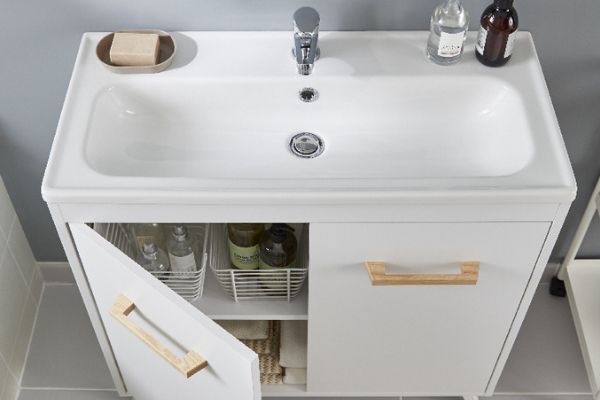 The vanity unit is specially designed so that a washbasin can stand on it, sit in it or form an integral part of it. To give yourself some extra storage, choose one with built-in drawers.
Vanity units are generally sold as kits for simple DIY installation. They're available in a wide range of styles, materials and dimensions.
Units with plain tops instead of washbasin placements are also available for storage. They're ideal if you want matching furniture and need more storage space.
Top tip
If you choose a wall-mounted or pedestal-mounted washbasin, you don't need a vanity unit or counter.
Articles