Chinese money plant in 12cm Pot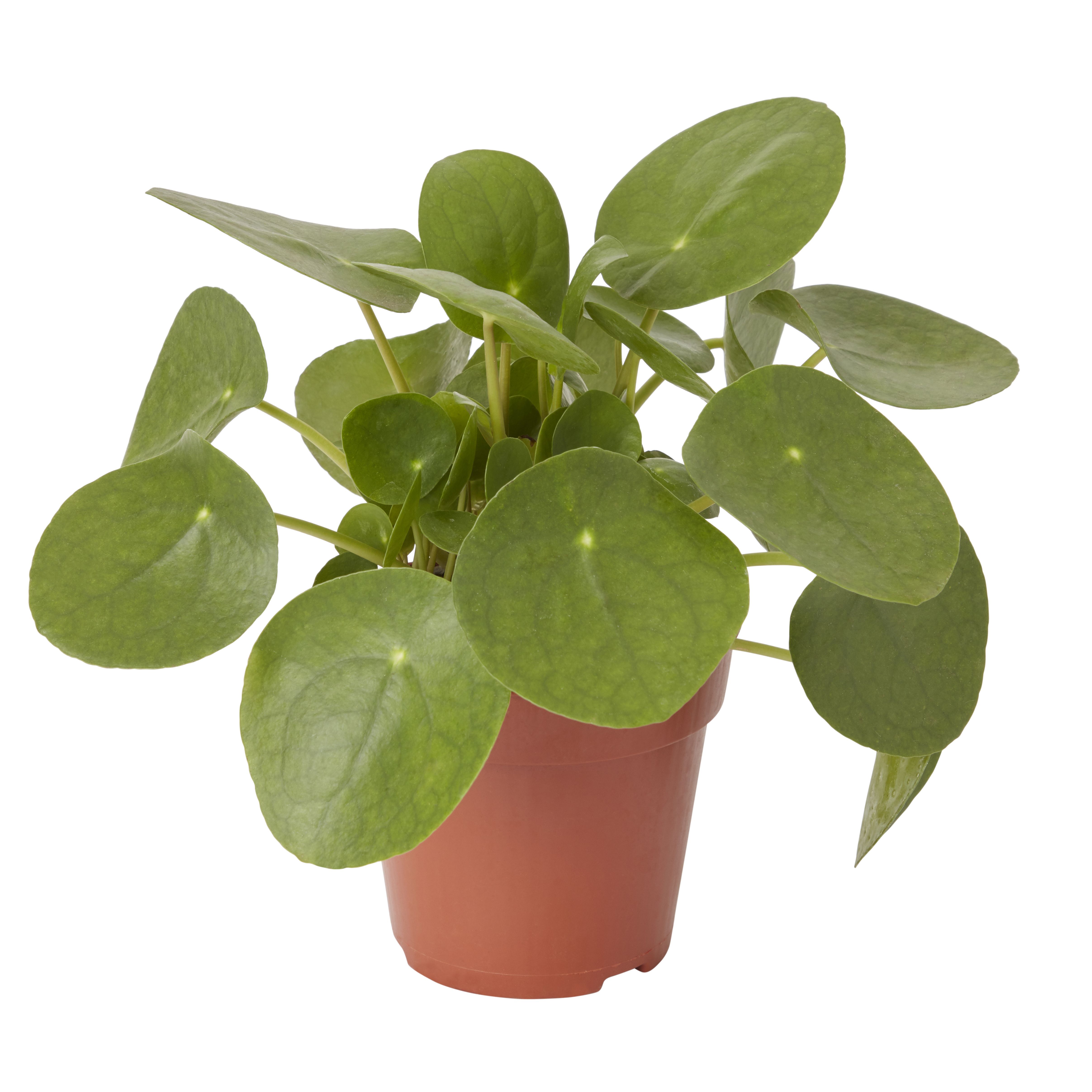 Product details
Product information
Minimal winter watering. From April to September water freely, allowing excess water to drain away. Allow compost to dry out between watering's
Features and benefits
Add a striking feature to your home with this easy to care for houseplant.
Ideal for warm, sunny positions
Minimal winter watering. From April to September water freely, allowing excess water to drain away. Allow compost to dry out between watering's
Specifications
| | |
| --- | --- |
| Colour group | Green |
| Minimum plant height | 10cm |
| Variety | Chinese money plant |
| Product code | 3663602462798 |
Chinese money plant review
The service was brilliant. You only had one slightly damaged money plant left so the assistant told me new ones would be due in or i could take the damaged one for a discount and he gave me advice on nursing it to good health
Poor quality plants in store
thekevinkwok - 1 year ago
I went to the Greenwich store yesterday to pick one of these up as I like the look. There were 2 trays of them but all of them looked wilted, tired, not very healthy looking so I didn't end up getting one. Not good value at £8, I think they need to change suppliers for this one. Picked up some beautiful umbrella plants instead.
Scored leaves
Bought the plants 3weeks ago, most of them looks muddy and over watered. I chose what i thought was the best looking. I cleaned the leaves, the next day i noticed that most of the leaves were scored or been pricked! I remembered, the plants were displayed along side cacti which obviously thorny! Please placed them somewhere else safe! On a positive note, my pilea appears to be doing well!
Lovely blooming plant!
I bought this plant the second weekend before lockdown and have been admiring it on my kitchen window (partial sun from late afternoon). I chose it in store and all looked healthy and looked after. I read the label and stuck to watering guidelines, rotated the pot for even sunlight and have given it the occasional feed.
When I got it home I noticed lots of offshoots growing under the top of the soil so I took 7 clippings - some as small as 1cm - and since lockdown they have all bloomed!
Obviously the quality of the plant will be down to how knowledgeable the staff are about watering each plant and not over watering them, however my local Dover store seems to be getting it right as the other 4 plants I bought on the same visit have all done well!
Overwatered!
I bought this lovely plant via click and collect last week. I'm not a massive plant expert but I could see this plant had been very overwatered. The soil had moss on the surface and the leaves had large white spots on the underneath on as well as little brown spots on top. I have taken it home and have this in a bright spot, hopefully the plant will dry out and survives. Please B&Q, provide some training to staff how to care for plants, it's not fair to customers to be selling plants in this condition.