B&Q in the Community
Find out more about B&Q's community strategy including the B&Q Foundation, our corporate charity partnership with Shelter, community re-use and local support projects.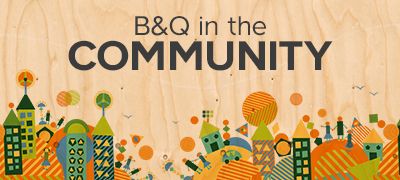 Home improvement can change anything, sometimes everything. Whether it be a place we call home, a community hall or care centre, a hostel or a hospice, we believe that improving the environment around us can help make life better.
Our community strategy focuses on bringing this belief to life and supporting those most in need of our help.
Visit the pages below to find out more about our work in the community.
Corporate