B&Q Foundation
We have established B&Q Foundation, because we're passionate about improving homes and community spaces for those who need it most.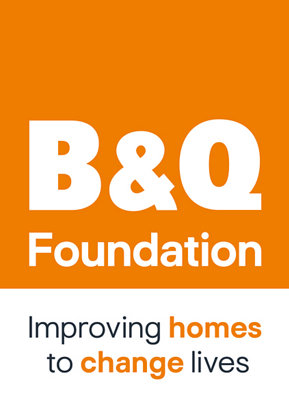 About B&Q Foundation
The B&Q Foundation is a charity founded by B&Q so that we can reach out to our local communities and help everyone experience the benefits of home improvement. Whether it's a community hall or care centre, hostel or hospice, we believe that that anyone can improve their home or environment around them to make life better.
With that in mind, the B&Q Foundation wants to help local communities shape the spaces that means so much to them. It will provide grants to local charities to support communities with projects to improve homes or a community space.
The Foundation has awarded its first round of grants to charities across the UK and Ireland, ranging from homelessness and abuse charities, to children's hospices and rehabilitation centres.
One of the first grants has been awarded to homeless charity St Martins in Norwich, which supports vulnerable adults who are homeless or at risk of homelessness. The £3,500 grant is being used to create a safe and welcoming outdoor area for clients to wait for appointments, meet and socialise in, without the fear of being moved on.
Herts Young Homeless (hyh) charity, in Hatfield, is using its £5,000 grant from the B&Q Foundation to help furnish accommodation for the vulnerable 16-24 year olds at risk of homelessness it supports. By helping these young people, who have often moved out of shelters or homes following a family breakdown, live in dignity and comfort, hyh aims to help them avoid homelessness for now and the rest of their lives.
B&Q will support the B&Q Foundation by raising funds, donating product and providing volunteers.
To apply for funding support
B&Q Foundation is a registered charity, set up to support projects and provide grants to registered charities in the UK and Ireland to improve homes and community space for those that need it most. To find out more and to register interest in applying for a grant from the B&Q Foundation please see here.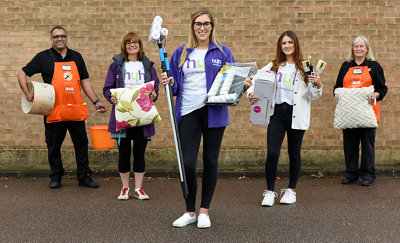 The B&Q Foundation is a charity and company limited by guarantee, registered in England and Wales (company number 11868617, charity number 1183275), whose registered address is B&Q House, Chestnut Avenue, Chandler's Ford, Eastleigh, SO53 3LE.
Corporate