It can sometimes be difficult to know where to start when you want to renovate old furniture, tiles or ceramics. V33 Renovation paint allows you to give your interiors a modern look easily. Exclusive to B&Q.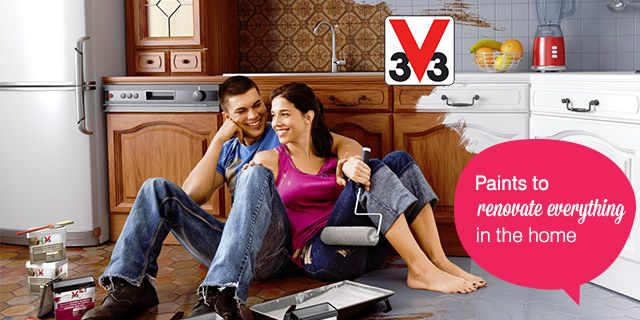 If you want to improve your interior decoration, there's no shortage of projects out there.
Repaint wooden kitchen cupboards and cabinets, an old fridge, outdated bathroom wall tiles, that shabby cupboard in the hall, the bathroom, old timber flooring and those tired and worn stairs.
With the new V33 Renovation Paints, every surface has its own quick and easy solution that will change everything... without changing everything.